Man can't live on diet food alone. Sure, it can be really satisfying to watch your body evolve and change under strict dietary and fitness routines. But diet food gets boring, and sometimes, the urge to chow down on your favorite guilty pleasure might be nothing short of overpowering. So what's a humble dieter to do?
Fret not, because there are smart ways to take a detour into tasty town without completely derailing your weight loss efforts. Here's how to go about cheat day the right way.
Incorporate It Into Meal Time
When we say 'cheat day', what often comes to mind is a whole 24 hours of chewing and downing all of the food that you would otherwise be unable to eat on a regular day. This also usually means switching up your eating schedule so that there really isn't a semblance of control. But it doesn't have to be that way.
Instead of completely obliterating your dietary routine, follow your usual schedule. Eat your usual meals, and try to maintain similar portion sizes. But this time, incorporate some of the food choices that you're craving for. This should help you maintain your appetite, so you don't struggle to stay within caloric limits when cheat day's over.
Know Your Choices
Looking for that rich, meaty burger taste? It pays to know your options. Typical fast food options from popular restaurant chains are usually less than healthy. Well, cheat food, in general, is always less than healthy. But some are better than others.
Instead of choosing processed foods, opt for natural, organic picks. That means instead of heading down to McDonald's, it might be better to look into burger joints that offer healthier concoctions made from organic ingredients like grass-fed beef and whole wheat buns.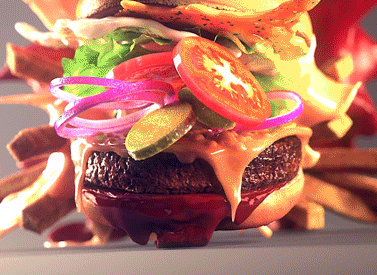 Think About What You Want
The purpose of cheat day isn't to give you a break from diet food, but to let you chow down on cravings that might be getting in the way of your goals. Instead of just grabbing and eating whatever junk falls in front of you, focus on the food that you feel like you really want to eat.
If you're looking for sweet, chocolate-flavored treats, work them into your day. If you're dying to scarf down some potato chips, then make sure you include them in your plan. Satiate your cravings, so they no longer exist. The better you're able to keep them at bay, the less likely they'll interfere with regular programming.
Understand Your Body
Sometimes, cheat day can make you feel like eating everything because you won't soon get another chance. But that's not exactly what it should be. Cheat day is about enjoying yourself, rediscovering flavors, and satisfying cravings that might have been bogging down your brain. It isn't about eating as much food as you possibly can.
Maintain the mentality that cheat day is about enjoyment. If your body is telling you that it's had too much, then call it quits. There will be lots of other cheat days down the line. So don't feel like you have to eat it all now.